After installing a SCOM hotfix with errors, all TCP and web applications monitors stopped working with always the same error: 2130771918. For example, even a TCP test on the RMS itself failed: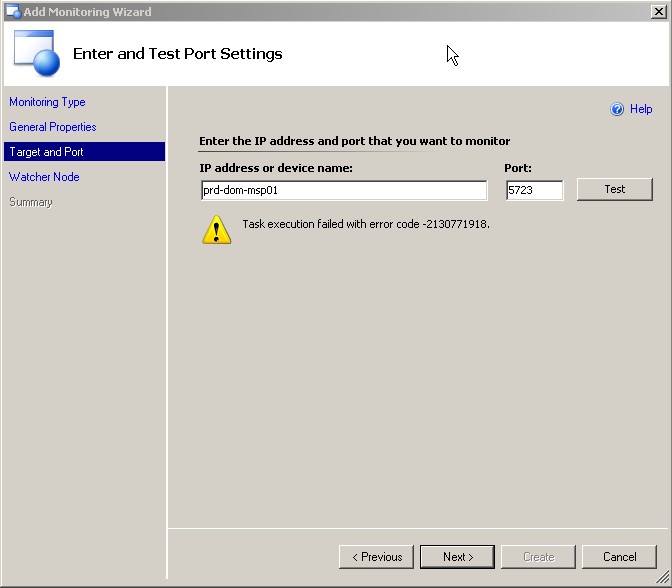 After opening a call to MS, they give us the patch for
KB 957511
. We are not concerned by this KB but it contains a more recent version of DLL
Momnetworkmodules.dll
, which does TCP and web applications tests. Once this dll updatedn the problem was gone.
By the way it could have been necessary to register again this dll with:
regsvr32 "c:\program files\system center operations manager 2007\momnetworkmodules.dll"