My previous config was becoming old, so i upgraded parts with new components:
Asus P6X58D Premium
Intel Core i7 920 2,66Ghz
Noctua NH-D14
12Gb Corsair dominator (6 x 2Gb tri-channel)
2 Western Digital Black 1To / 7200tr/ Sata 3 (6Gb/s)
Sapphire ATI Radeon HD 5870 1Go PCIE
Motherboard
Being happy with the current one, i sticked with Asus. I chose the P6X58D premium:
2 ports Sata 3 (6Gb/s) via Marvell
4 ports Sata 2 via Intel ICH10R
2 ports Sata 2 standard
I thought i could do a raid 1 with these 2 new hard drive in sata 3. No luck, the 2 sata 3 ports are not managed by the intel Raid chipset.
CPU
Much different from my current one (quad core extreme), since it's the low cost. That said, once overclocked to 4Ghz, it's not anymore a low CPU

But the heat generated is impressive, so i chose the machine gun: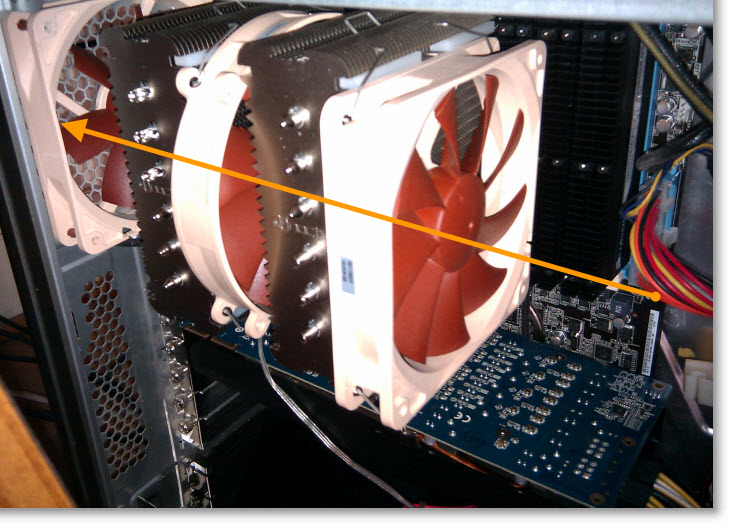 So it's a double radiator/fan, with another noctua nearby to get the heat outside the box. They are not completly inline because the ram's radiator is too high. I had to set the first fan higher: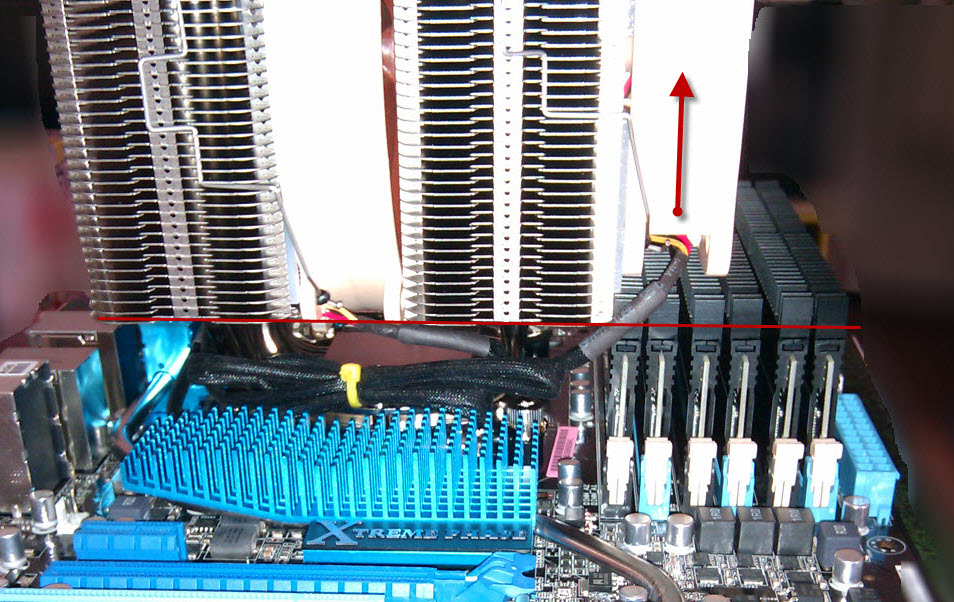 74°c with all core at 100%: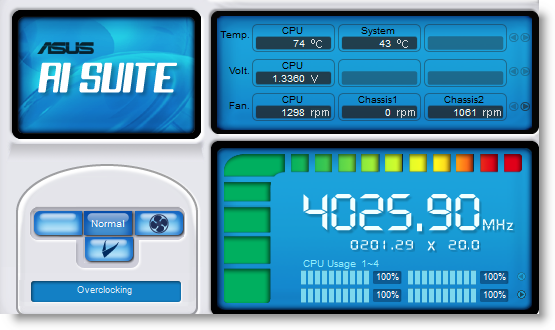 I set this config for overclocking: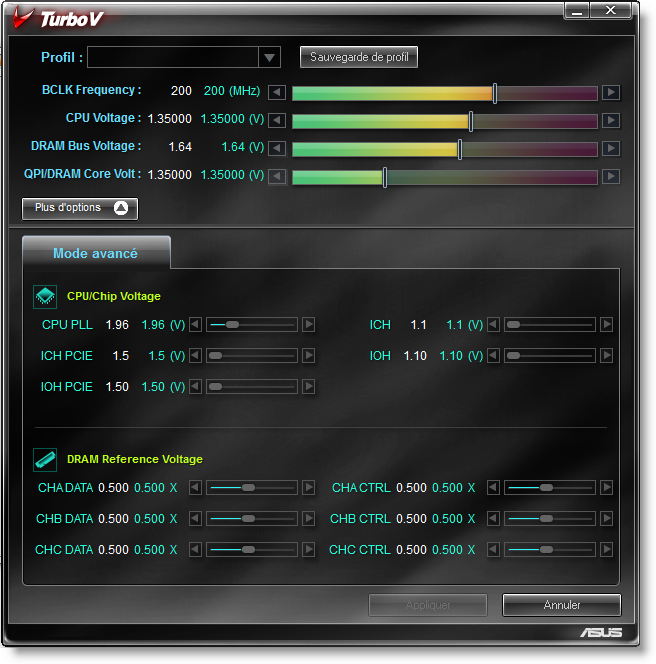 Radeon HD 5870
It didn't start well, with setup ATI crash (even version 10.3):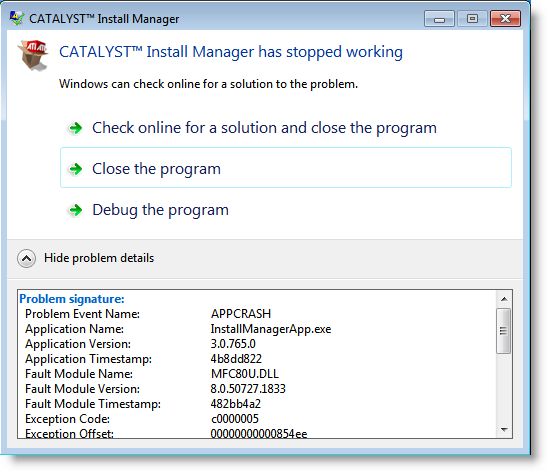 Removing all C++ redistribuable didn't help. I ended by a command line installation which worked:
Now i have a new issue: one of my 2 iiyama monitors with a good black inch all around in borders!!!
I finally found the workaround on internet, i had to change the scaling option. Access to this menu is not obvious:
Performance
it's much higher,with Bad Company 2 and VMware